View in your browser


News and Views from the VCFSE Sector – August 2021

On Thursday, 19 August between 10am – 4pm we'll be at The Sovereign Centre (Unit 16/17 next to Wilko's) in Weston-super-Mare for an event all about volunteering. Together with many of our partner organisations plus some of their volunteers we'll be showcasing the volunteering opportunities we have across North Somerset and there will be lots of fun activities for the children too. The Mayor of Weston, Councillor James Clayton will be opening the event at 10am, so if you want to know how volunteering can enhance your life and give back to the community, then come and join us on Thursday.

The mass vaccination volunteer programmes across Bristol, North Somerset and South Gloucestershire continue and we are still looking for volunteer vaccination stewards to help at vaccination centres. If you have some spare time and would like to support this essential programme, then go to our website and register: https://bit.ly/3seJv4r

We are also seeing a rise in new volunteering opportunities across North Somerset and these can be viewed in our Online Volunteer Centre, take a look by clicking HERE

Our monthly newsletter is published during the second week of each month, so if you have any items you would like to see included in future newsletters please make sure we receive this information by the end of the first week of each month by emailing any text, photo's, logo's or promotional material to: newsletter@vansmail.org.uk

Voluntary Sector News


NEW MASS VACCINATION SITE NEEDING VOLUNTEERS FOR NON-CLINICAL ROLES

With a final push to get everyone vaccinated, we're still recruiting volunteers to help in non-clinical and stewarding roles across a number of vaccination sites in Bristol, North Somerset and South Gloucestershire (BNSSG).

Volunteers are asked to commit to a 4½ hour session to cover the 12 hour daily vaccination programme at UWE and there are also a number of other sessions requiring cover at GP Surgeries and Community Pharmacy sites across the BNSSG area.

If you're interested in volunteering to support the NHS medical teams, then register

HERE

Once registered, you will be able to see the volunteering opportunities available at the different sites and book the session/s you're available to volunteer for. You will then receive email confirmation of your commitment.

If you have some free time to support this essential and important programme, then please register NOW.


Sirona care & health News

Sirona care & health is looking for Strategic and Independent partners to join its Members' Group, a crucial element of their Governance Framework, who ensure good governance by advising its Board and holding it to account on key issues and decisions. This is your chance to contribute to how our community health services are run in the Bristol, North Somerset and South Gloucestershire areas.

Sirona's Membership is a diverse group of people who are passionate about making their community a better place. Already comprising of staff and service user representatives, we are now inviting expressions of interest from Strategic and Independent Partners. This might include Primary Care, our local authorities, local charities with a focus on health, care or wellbeing, healthcare support services, educational or housing providers.

However, this is not limited as we'd like to hear from anyone interested in joining this voluntary group to bring their experience, knowledge and skills to support Sirona's governance.

Members may be nominated from another organisation, although all Members are expected to perform their duties as a member of Sirona in a personal capacity rather than representing the interests of their nominating body.

Amanda Cheesley, Chair of Sirona, explains: "We are a company which is limited by guarantee – it's a community interest company – so our membership effectively replaces the shareholders in other types of companies.


"Our members are a very important group – they're very senior, very strategic and they influence the way the company does its work, the way it works in the community and – in fact – all of the biggest aspects of how we operate within the NHS system.

"If you are interested in membership, please get in touch and express that interest, because we'd love to hear from you."

Visit sirona-cic.org.uk/members to watch a video from Amanda. It's also where you'll find further information about the role and how to express an interest.

This page uses assistive technology software to enable the content to be read aloud and/or translated into 56 languages.
KOOTH PARENT & CARER INFORMATION

Kooth continue to be available for young people aged 10-18+ (up to 25 in leaving care or have an additional need) in North Somerset for free, safe and anonymous wellbeing support and advice, accessible from any internet enabled device. There are a number of ways young people can access support on Kooth from our Magazine, Forum, Therapeutic activities, Journal, Goals, messaging and chat! You can access Kooth's promotion hub Swivle where you'll find digital resources including posters, videos, Covid-19 infographics, data and resources. You can view 'How to use' Swivle guide here.

Video Link: https://www.youtube.com/watch?v=PEShtD0vTzc
WeAreAware use Aviva's Community Fund Crowdfunding Appeal to fund development of a Wellbeing App

WeAreAware are working with James Geldart from Nuvola Ltd to develop a Wellbeing App based on feedback from their peer community and are using the Aviva Community Fund Crowdfunding Appeal.

This App will be shaped directly by peer group involvement and will take feedback, criticism of services, problems encountered to create a working solution. WeAreAware want to put the person back at the centre of the person-centred approach. This is not to challenge the system, but rather to show a more coherent way for the system to support the individual. The solution needs to come from the peer community and the community deserves to be heard and feel that it has been heard.
"We want the individual to build their own living documents of self care, that can be shaped and developed regularly. We want the individual to create their own secure page of shareable information. So often repeated interviews ask for the same information. For those with anxiety, to repeatedly demand identical information shows an inherent lack of appreciation for the individual and their condition. There has to be a better way. This will not be a panacea to everything someone with lived experience of mental health endures, but it could resolve a great deal for many."

To support the crowdfunding appeal in order that WeAreAware can develop the new app, please click on the following link: https://www.avivacommunityfund.co.uk/aware-crisis-think-tank-app
STROKE SERVICES CONSULTATION – HEALTHIER TOGETHER

On Monday 7th June the Healthier Together Partnership launched the 12 week public consultation for the changing of stroke services across Bristol, North Somerset and South Gloucestershire to provide the best opportunity to survive and thrive after stroke. More details on the consultation can be found via the Heathier Together website: Stroke services consultation – Healthier Together (bnssghealthiertogether.org.uk)

The website contains a number of sections including the consultation documents and animation, the link to the survey and public events details. To ensure accessibility, the survey and other consultation materials can be requested in different formats and languages.

Local people are being encouraged to go wild for nature in a new, community initiative 'Grow Feral' led by Weston-based artist and creative producer Sam Francis. The project, commissioned by Culture Weston and funded by Arts Council England, is calling on communities to engage with the natural world and creatively explore the interconnected nature of our wilderness together. A series of free, creative, adult workshops and hands-on making and doing sessions will explore the symbiotic relationship of all of the natural world – humans, creatures, plants, land and earth, as a radical act of gardening and growing together.

The Art of Botanics: Plant Crafting sessions for women: Friday 20 & 27 August, 10am-2pm. Age: 18+

From the Earth to the Table: Build a Wood-fired Clay Oven: Friday 3 & Friday 10 September, 10am-4pm. Age: 18+

Grow Feral, Taste Feral: Osprey Community Allotment Open Day; Cook Up for Heritage Open Days and Arts + Health Week: Sunday 19 September, 12-4pm – drop in. Open to all ages

To get to the root of it all, the workshops are taking place this August and September at Osprey Gardens, Clark's Field Allotments, Rectors Way, W-s-M, BS23 3NR.

Email samfrancisco5@hotmail.com in advance stating which workshop you would like to attend. Places are limited.
CARER'S COFFEE MORNING RESTARTED

Alliance Homes Carers Team run the Adult Carers Group in North Somerset and now that restrictions have lifted they are now able to offer monthly coffee mornings to bring carers together, out in the community.

They want to reach out to as many carers as possible. So if you see this and believe you are a carer, please email: carersupport@alliancehomes.org.uk and they will be in contact with you.

The next coffee morning will take place on Thursday 26 August between 10am-2pm. It is a monthly group that is ran from Kenn Village Hall, Clevedon.


North Somerset Training (NST) is pleased to announce that they have been awarded funding to provide 100 devices (with 4G for internet access) to give for FREE to adults/families that do not have a device and/or internet access, but would benefit from keeping up with what's going on in the outside world and be able to video call people and keep in contact with family and friends.

The only criteria is that the recipient will meet with one of their digital champions (face to face or over the phone) so they can get the training to be enable them to use their new device. If the recipient wishes he/she can also attend free courses with one of NST partner organisations.

The tablets will be preloaded with apps including ones from NHS and with links to apps that will benefit the user (whatsapp, facebook, etc). Training to use the devices will be available in small groups or on a 1-2-1 basis at North Somerset Training Community Hub or at a venue to suit the recipient needs.

The devices and 4G are completely FREE and will be theirs to keep. In September, North Somerset Training will contact the recipients to receive feedback and see if there is any further help needed.

This is the form to be completed by anyone interested in receiving a device:
https://forms.gle/Hbn48wf2a48hqNGs8
FREE ELECTRIC BIKE PROJECTS IN THE COMMUNITY

North Somerset Council has successfully applied for DfT support to fund electric bike trials across the region until spring 2022. The project aims to bring first-hand experience of electric bikes to broader audiences and to less represented groups such as older people, BAME communities and people experiencing financial, health or other challenges or inequalities.

If you:
a) work with people who could benefit from this healthy, zero-carbon activity,
b) have a secure storage location for the bikes and
c) have the in-house staffing capacity to run a scheme of this nature,

get in touch with Kerry, Sustainable Travel and Road Safety Officer, on Kerry.oneill@n-somerset.gov.uk. It's likely that a handful of bikes will go to delivery partner organisations for a three-month duration.
RAPID COVID TESTING AVAILABLE IN NORTH SOMERSET

Testing is a major strand of the government's road map out of lockdown so North Somerset Council are encouraging anyone who is eligible to start to get in the habit of twice-weekly testing.

Covid-19 testing for people without symptoms is available now in North Somerset. Find out more at www.n-somerset.gov.uk/rapidtesting

North Somerset LGBT+ Forum have recently launched some new groups which take place on Wednesdays each month. They also have a new website which illustrates all the support you can get and also how you can support the organisation. 1st Wednesday of the Month: Trans+: North Somerset's new support group for transgender, non-binary and gender-questioning people aged 18+. 2nd Wednesday of the Month: Colours: A safe space for 13-17 year olds who are LGBT+, questioning or allies, to socialise and meet new people. 3rd Wednesday of the Month: Family+: A free social group for parents, guardians and relatives of LGBT+ individuals to ask questions, get support or just pop along for a chat! 4th Wednesday of the Month: 50+: A safe space for members of the LGBT+ community who are over 50 to meet new people and socialise. For more information about any of the groups, please email: support@nslgbtforum.com

FREE MENTAL HEALTH TRAINING COURSES

For anyone working or volunteering within a community setting/organisation within North Somerset, the Public Health Team have recently launched their programme of mental health courses for 2021. Training is free to attendees and is funded by the Healthier Together Communities Coronavirus fund and North Somerset Public Health Team.

To enrol on any of the courses listed below, please click HERE: Mental Health Safety Planning Suicide Awareness Listening Skills Mental Health Awareness Connect 5 Mental Health If after registering you are no longer to attend, you need to give at least 2 days' notice of non-attendance, otherwise you will charged an admin fee of £50.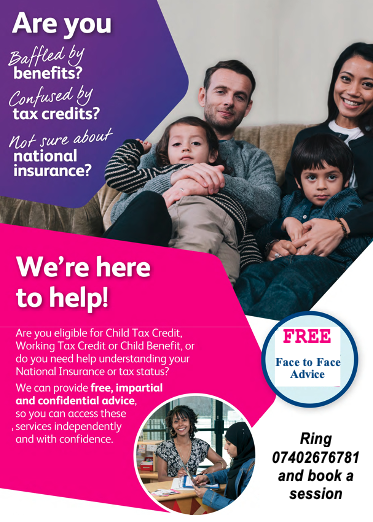 There are currently no paid-for opportunities.
We have many volunteer opportunities on our website but the following ones have been recently posted – for more information on them, click on the role title:

Type 2 Diabetes Peer Mentor Volunteer – Brigstowe, North Somerset, Bristol, South Gloucestershire

Pulse Oximeter Delivery Drivers – Sirona care & health, North Somerset, Bristol, South Gloucestershire

Various Roles – Osprey Outdoors CIC

Dementia Friendly Community Steering Group Member – Alzheimer's Society

Various Roles – Quartet Community Foundation

Health Walk Leader – North Somerset Council

Digital Connectors – Sirona care & health, North Somerset, Bristol, South Gloucestershire

Various roles at Weston Hospicecare across North Somerset

Trustees – Curzon Clevedon Community Centre for the Arts

Various roles with The Edge Youth Project:
Fundraiser Safeguarding Lead Youth Leader
There are a number of organisations offering charities and community organisations the opportunity to apply for grants/funds to help them through the COVID-19 outbreak and beyond – to find out more go to our website or follow us on Facebook where we regularly publicise grants and funds that are available – sometimes these have short notice periods so it's essential to react quickly so we promote them via our Facebook page as soon as we are aware of them.
Copyright © 2021 Voluntary Action North Somerset (VANS), All rights reserved.

Our mailing address is:
Voluntary Action North Somerset (VANS)
Weston Court, Oldmixon Crescent,
Weston-super-Mare, North Somerset. BS23 9AU